Cost of Living Initiative Proves Hit with Local Community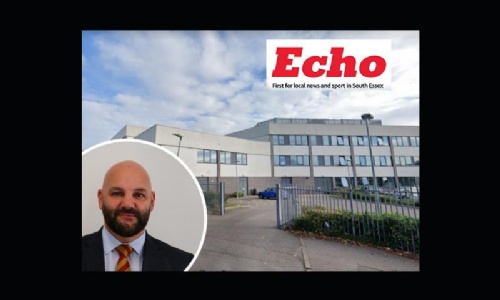 At the Basildon Academies we have worked with our parents, via our Parent Forum, developing strategies in order to support families with the recent rise in the cost of living.
One of these initiatives was introducing our Free Lunch Mondays and Fridays, where all students can receive a free lunch on these days if they wish. We hope we can support families in reducing their school lunch bill by up to 40%, as well as providing all students with a hot, nutritious meal.
Additionally, we offer a free breakfast for all our students at the academies - free, every day, for all from 8.00am.
The uptake and popularity of both these initiatives is fantastic, and our students have given lots of positive praise to our catering teams for their efforts in ensuring all are catered for.
Another development we have introduced in order to support one another is our Uniform Exchange, that will support both families and the environment. The exchange will support our student value 'climate change is real', as well as offering a new home to unwanted uniform items as students out-grow them.
The ethos of the exchange is to 'give and take uniform'. Items of uniform from the exchange are free of charge. We have also worked with our Parent Forum to reduce the cost of our school uniform, ensuring it is as competitively priced as possible whilst still maintaining our high expectations.
It is important at this time to have an open dialogue with our stakeholders, to ensure we remove as many of the barriers to learning that our young people may face as possible. Our ethos with our Parent Forum is 'We asked - You said - we did'
This week the Basildon Echo published a news article highlighting the Academies initiative of providing free school lunches to students.
The online article, via the Basildon Echo's Facebook page, has gained over 700 positives responses.
Below are just a few of the positive and supportive comments members of the local community have posted online;
"Brilliant well done to this Basildon school for taking the initiative and providing food and education together!! One feeds the other!!"
"More schools should do this. Well done"
"This is great news, and he was my old teacher at school, all schools should give free school meals."
"My daughter is now in year 8 and it has been great so far. No problems at all. The kids can wear black trainers which lasts much longer than keep replacing school shoes. They do a uniform exchange service and the kids get a free lunch twice a week. I'm very happy with this school so far."
"Great idea, hate to think how many kids are going hungry with this ridiculous cost of living."
"I totally support this action by the school. I'm in agreement that all school meals should be free."
"This is the second term they have done this. It's a great idea."

"That is really good. Let's hope more schools help."
"Such a great school and great staff, love this place."
"My child goes to the Lower Academy and she is doing amazing; the school is good."
Click here to read the Basildon Echo News article.